United Structural & Architectural Finishing Co.
USA Finishing & Suraci Family; Delivering on your structural & miscellaneous coating needs for over three generation. We pride ourselves on our record, which speaks for itself. We have never had a field failure in our history and we have done this while delivering 99.8% on time. Short lead times as quickly as next day in many cases. 
Quotes turnaround in the same-day call or email for information or RFQ. 
860-442-6244 office, Or sales direct 203-996-4799
Capabilities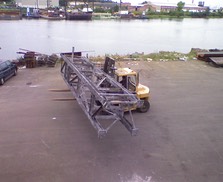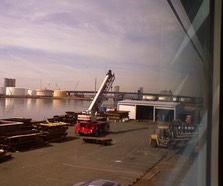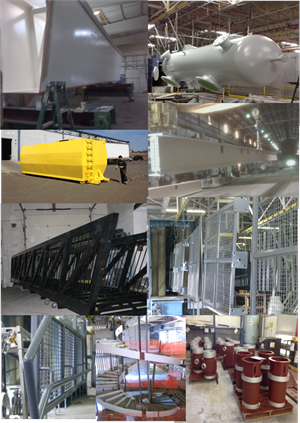 In House Sandblasting / Abrasive Blasting / Lead Abatement 
Wet Paint & Powder Coating
Fluoropolymer Coatings
SureKote Systems 
Surekote-Galv 10 & 12™ 

Processes exceeding Color Galv Specifications

Metalizing
Fire Proofing
Grinding, Masking, Part Marking & Filling work
AESS Grade Work
AAMA 2603, 2604 and 2605 specifications
DOT, MTA, HUD, NNPA Cerified or Qualified
SSPC, NACE, ASTM & QP-3 Certification Coming in a few months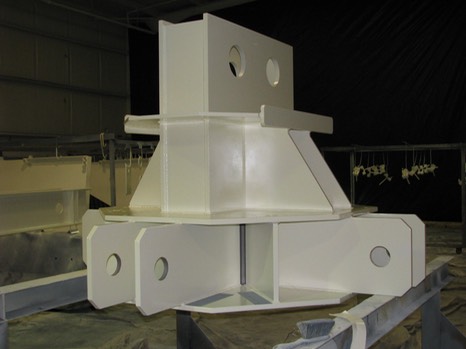 Structural & Bridge Capabilities
Tub Girders (60T lift capacity)

Plate Girders

Structural Steel

Light Steel

Steel Plates

Weldments and Assemblies

Steel or Aluminum Piping

Columns

Highway Sign Support systems

Guard Rails & Light Poles

Dock & Marine Items Including Sheet Pilings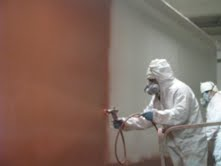 Misc & Ornamental Capabilities see also our fencing page
Stair Systems

Hand Rails, Safety Rails, Catwalks

Fencing, Bollards, Gates, Screens

Pedestrian walkways, Ramps & Fire Escapes

 

Tanks, Pressure Vessels & Containers

Canopies, Facades & Entrance ways

Grills, Grates, Enclosures & Cabinetry

Gutter Systems & Down Spots

Roofing, Decking & Over hangs

Steel & Fire Doors systems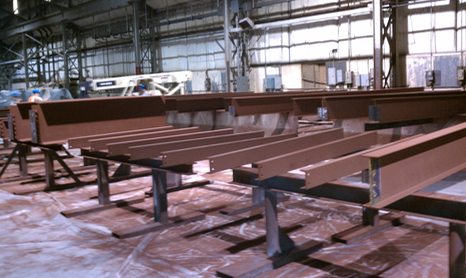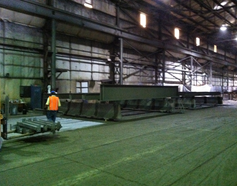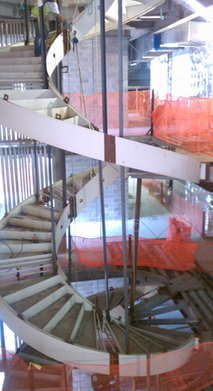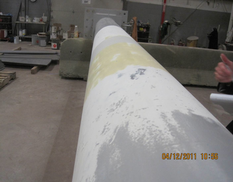 Assorted Projects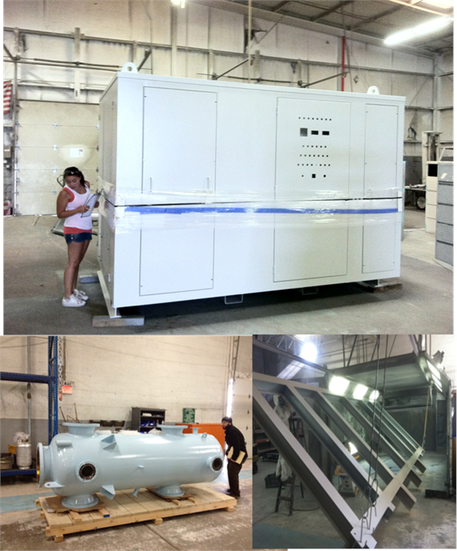 Typical Process
All Capabilities can be provided in both paint or powder coated finishes on most substrates, including Galvanized, Metalized & Fireproofing
Abrasive blast & Zinc Primers
SSPC-3  & Shop Primers
High Performance Coating Systems such as Three coat systems i.e. Zinc, Epoxy & Urethane final.
Clear Coat finishes over steel, aluminum, powder coat & painted surfaces.
Paint or Powder Over Galvanize Steel (100% field success rate 20yrs running) Our process our proven, tested and certified
Ask About Our SureKote™  5,10 & 20yrs Systems on Steel, Aluminum & Galvanized Surfaces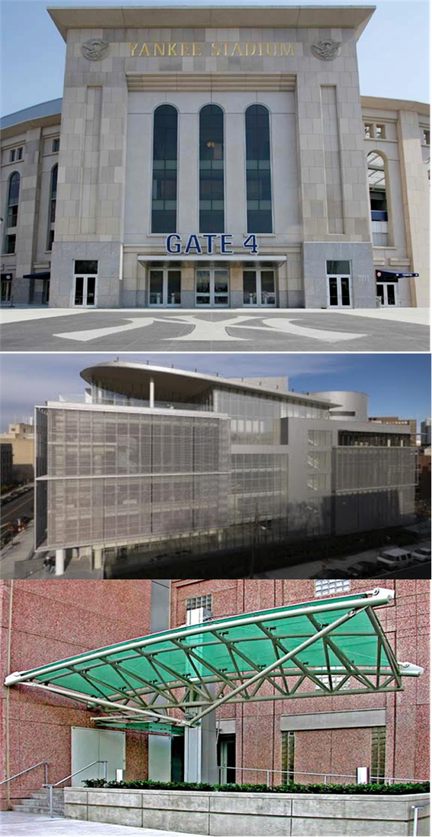 Industries Typically Serviced
·         Energy & Power
·         Railroad & Transportation
·         Construction
·         Fabricators
·         Bridge & High way
·         Marine
·         Aviation & Airport
·         Security
·         Structural and Architectural
Recent Projects
·         East Haven National Guard Pistol & Rifle Range
·         Pearl Harbor Bridge
·         West Haven Rail Yard
·         Milford, Darien & West Haven Train Stations
·         Logan Airport
·         Bradley Airport
·         Adrian's Landing
·         Winchester Arms Fencing restoration
·         Yankee Stadium, Citi Field & Colts Stadium
·         Dozens of Schools & Universities throughout the Northeast.
Contact Us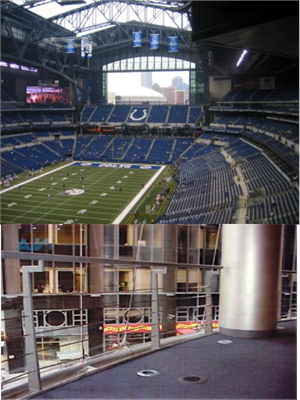 Rapid Quotes
860-442-6244Office
203-9964799cell
A WMBE Entity 
Trucking & Logistical Managment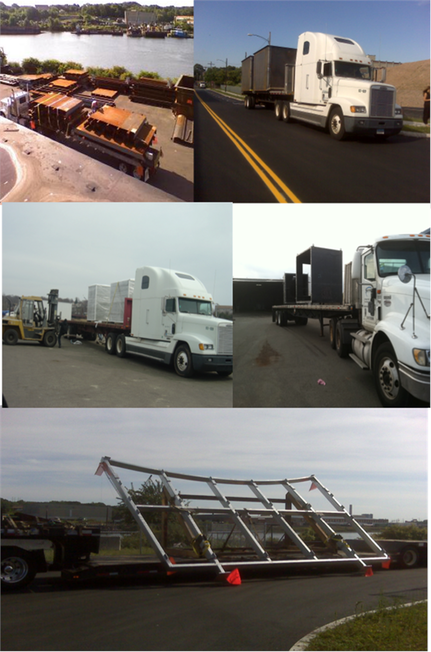 "As Needed, Where Needed & When Needed"
North Haven Facility
Our North Haven Facility is over 120,000 square feet with water access, near rail yard and easy on and off Highways. Abrasive blast rooms ranging from 5500 square feet to smaller ones at 600 square feet. Large back draft spray booths with heat for curing. Ovens that can fit a tractor-trailer. Three powder & wet paint lines with robotic coaters. Pretreatment facility in house, Chromate conversion, Phosphate on line and Acid or Alkyd wash system.
Capable of blasting and coating Miles of Fencing, Railings or Guardrail per week.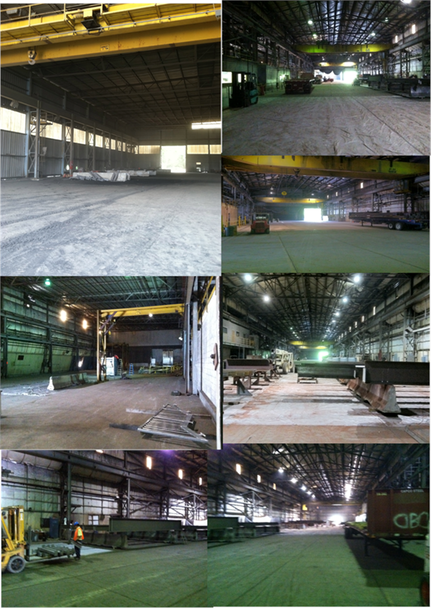 Coating Types
Zinc Both Organic & Inorganic

Epoxies

Urethanes

Polyester

Fluoropolymer Coatings

Silicone Enamels

DTM's & Water Bourne Coatings

Intumesing Coatings
Common Manufactures
Carboline Coatings

PPG all Divisions

Sherwin Williams

Tnemec

Deveo / ICI

Axel Nobal

Tiger Drylac

Spraylat
"Here Size Really Doesn't Matter" 
From your small brackets to a whole bridge we can handle it for you.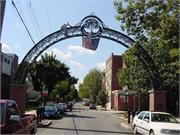 Wooster Square Arch
Powder Coated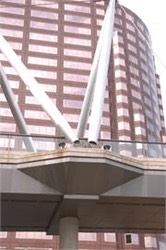 Adrian's Landing -
Flouropolymer Finish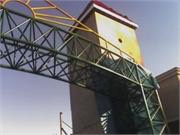 West Haven Arch
Three Coat Paint System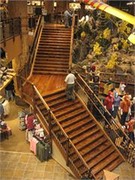 Cabela's Rails and Stairs
Powder Coated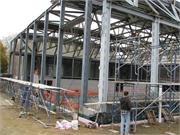 Canterbury CT School Pool

Abrasive Blast and Tnemec Zinc Primer, epoxy Intermediate and Urethane Final Coat.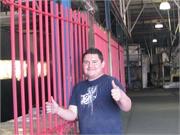 Fencing
 Abrasive blasted, Zinc Primer, Epoxy Intermediate & Polyester Final Coat AKA our 20yr system.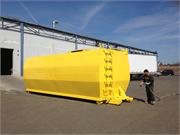 Fract Tank
Abrasive blasted inside and out, Epozy Primer inside and out, Water sheild inside and TGIC Safety Yellow on Outside. All done in powder coated finish -
Yes it fits in our oven !!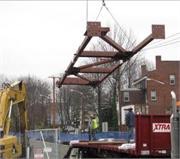 Intumescent Fireproofed Steel Support Columns.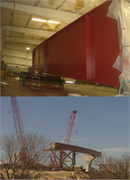 Pearl Harbor Bridge Tub Girders
60 Ton 110 foot Tub Girders, Abrasive blasted, Zinc Primer, Epoxy Intermediate & Urethane Top Coat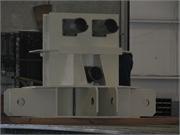 Nuclear Reactor Cover
Abrasive blast, Three Coat Paint System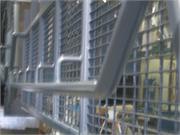 Colt Stadium Railings
Abrasive blast, Zinc Primer & Top Coat TGIC Polyester Powder coated finish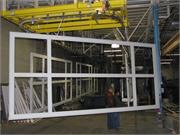 Yankee Stadium Door Frames
Metalized Steel, Zinc Primer & Top Coated in a Urethane Powder Coated finish
Contact us
Short lead times as quickly as next day in many cases. Quotes turnaround in the sameday call or email for information or RFQ.sales@niklyncorp.com
860-442-6244 office,. Or sales direct 203-996-4799