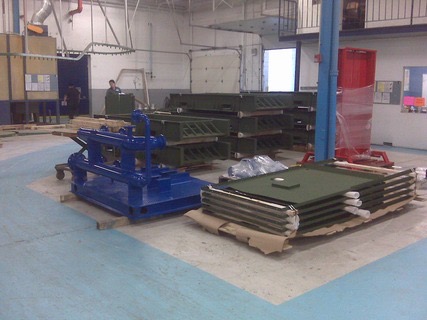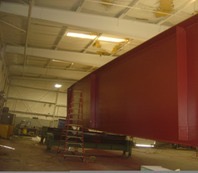 Hand spray to automatic electrostatic coatings. Our precisions spray operators have been certified and all have over ten years experience. 
DOT Specifications
CARC Coatings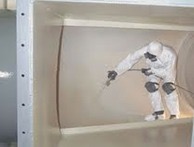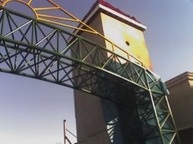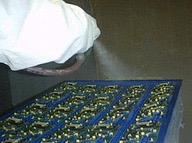 SureKote Systems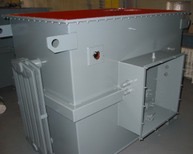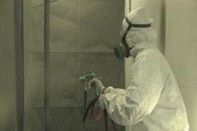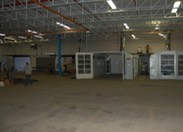 Our Spray Painting operation is capable of coating items as large as a bridge tub girder to as small as a screw.
Coating Steel, Aluminum, Alloys, Plastics, to Paint over Galvanizing we are capable of coat all substrates  
Utilizing our back draft car style paint booths or one of our production coating painting lines we can deliver one part to millions when needed.
CARC Finishing, Tank Coatings and Linings, CAMO, Teflon, EMI/RFI Shielding, Kynar, Fireproofing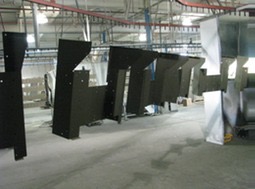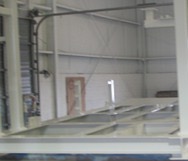 High Production lines to large frames the Suraci family has been Painting for over 4 generations with that  experience we bringing you the Highest quality while still delivering with the shortest lead times.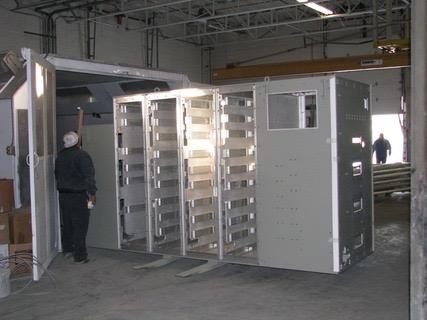 Above is a sample of our Mil Spec coatings on large cabinets for the Navy with precision masking and  below our automatic CARC coating lines where we coat 100's to 1000's of parts a hour.  This versatility allows us to service our customers no matter what their project.