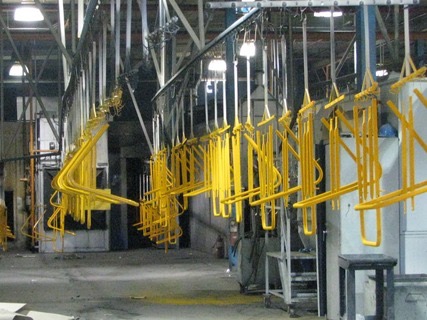 Ø  Production Powder Line Handling Parts Up To 10'H X 6'W X50' Long 
Ø  
Automatic and Manual Coating Lines

Ø  Powder Coating & Painting Large Part Capacity 65' X 14' X 12'

Ø  Powder Coating & Painting OEM Dedicated Lines

Ø  Powder Coating & Painting Small Part Lines with High Speed Capabilities 

Ø   3, 5 and 7 stage cleaning washers  applying Iron or Zinc Phosphates
Ø  
SureKote Certified Systems

Ø  Quick Color Changes
Ø Powder Coating & Painting Small & Large Batch Capacity 1 part to millions.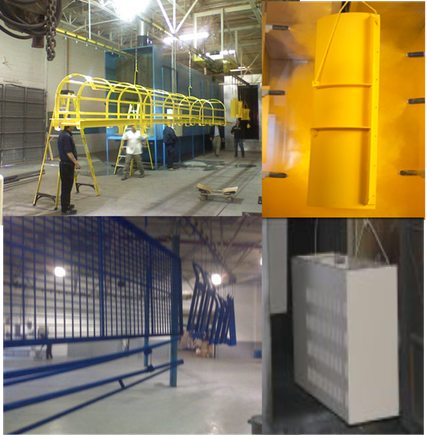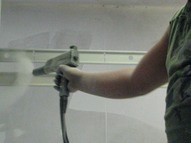 Hand spray to fully automatic coating lines with reclaiming units we can deliver a few parts to thousands a day with consistent quality and reduced cost.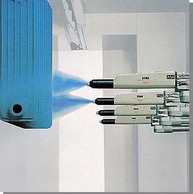 Having so many lines at our disposal it allows us to accommodate your needs with short lead times.  It is not uncommon to receive parts in the AM and have then ready to ship my days end.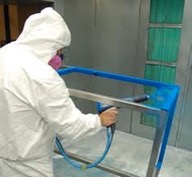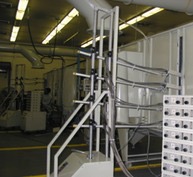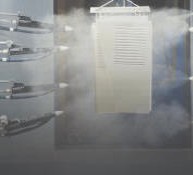 Our Dedicated OEM Lines allows us to become part of our customers supply chain with seamless workflow. Many of our customers have their own Powder and Paint Capability and utilize us for off color runs or over flow.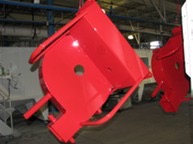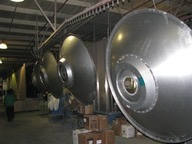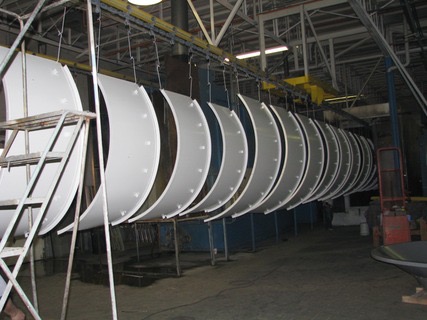 Size doesn't really matter if you have one prototype or a million parts we are happy to work on your project.  If your part is as small as a clip we have  a system to accommodate that type of work as well as if you have a part the size of a Tub girder (65tons 120' x 9' x 10')